BFvsGF
From PrankvsPrank Wiki, the craziest pranking encyclopedia
BFvsGF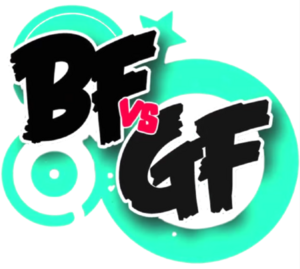 Channel information
Date joined:

October 9, 2009

Managed by:

Genre:

Vlogs, challenges

Years active:

2009–2016

Status:

Active, but at random intervals

Cause of status:

Relationship problems and stress arising from daily vlogging

Schedule:

At uneven and random intervals

Formerly 6 days a week
Formerly daily

Subscribers:

9.01 million

Total views:

2.65 billion

Play buttons

  

1,000,000 subscribers

2013

BFvsGF is the vlogging channel of Jesse and Jeana. Vlogs are usually uploaded 6 days a week (previously daily), with them taking Monday off and Sunday a "Sunday Funday Challenge Day". Vlog footage contain mostly of their two cats Nylah and Bambu, drone footage, montages (bike/skateboarding) and their daily routine (eating, working out, findings, news reporting "PVP News", smaller pranks). Every vlog starts with either or both of them saying "What up, Dope Fresh Nation/Peeps!" and ends with them saying "Peace on the streets, SAAAN!". Recent vlogs have a drone footage of a skyline for the intro.

On May 18, 2016, Jesse and Jeana announced that they will take a break from daily vlogging, as they take time off from each other. Jesse will move to New York City while Jeana stays in Philadelphia. The channel eventually returned after a month, with vlogs from Jeana and some short films from Jesse, posted at random and uneven intervals unlike their previous 6 to 7 days a week schedule.